Thanks for stopping by!
This is my home on the Internet.  One of the most important concepts in the New Economy is personal branding. Gone are the days when we could simply just give out business cards to the people that we interact with and do business with. Today, everything is global. From social media, VoIP, websites, and everything we say and do can have a global impact!
It's a little scary to think about, that even just a simple photo we take, or short video clip from a family vacation we share with our friends can "go viral" and end up with millions of people around the world, not only seeing it, but commenting on it, modifying it from the original, and passing it along to their friends too.
One particularly significant trend is the use of search engines like Google to look up people, especially companies or potential employers. Twenty years ago, a manager would simply phone a job applicant's references from his resume. Nowadays, it's easier just to type the name into Google, or Facebook, or LinkedIn, and see what comes up!
A really good way to have some control over what happens when someone types in your name into Google, is to ensure that you have an online presence that you have control over, and that guarantees if someone tries to look for you, they'll find you quickly, easily, and get the relevant information they want — not a distant acquaintance's BBQ photos on Facebook in which you were tagged and didn't even realize it!
So here's what I would like to share about myself!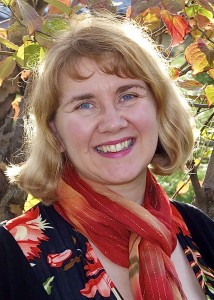 Bonnie Jonas
Human Awesomeness Developer
Career Coach
Network Strategist
Recruiter
My "authentic vocation" is as a Career Coach. As a member of Business Across Cultures, I receive ongoing professional mentoring in career coaching and I lead a small group of individuals pursuing certification. I'm also a recruiter involved in the talent development and promotion of Japanese bilinguals for multinational corporate clients.
My talents are listening, creative thinking, & sourcing information. My specialties are personality assessments, career matching and goal setting. Please ask or share your thoughts on personality assessments, career development best practices and recruiting.
Have you discovered your career values and authentic vocation? I have clarified my own path through such assessments career values such as the enneagram. A willingness to explore our own Enneagram types' vices & virtues gives us and our relationships the best chance to grow and shine.
Personally, my greatest career values are "entrepreneurial" and "autonomy", reflective of my desire for creative control, managing various income streams, and coaching one to one. The Enneagram theory of 9 personality types suggests I'm equally driven by three: Reformer, Helper, Loyalist followed closely by Peacemaker Type and Achiever Type.
I'm curious, ambitious, introspective, quietly courageous and significantly pragmatic. I'm equally passionate, and patient about your development.
I have expat experience teaching English conversation skill development in Japan. My husband Atley Jonas and I currently work online and seek new adventures… I'm happy to connect!
Specialties:
A "listening ear" for young adults
Thoughtful communication & questions
Enneagram & Career Values Assessments
Authentic vocation discovery, brand exploration
Creative life solutions
Info & solutions on culture, job, laws, daily life, & love in Japan
Sourcing books & website recommendations to match your needs
A Christian prayer partner. (I'm interdenominational.)
New English teacher training
English fluency development for ESL learners
JSL resources and study hints
Photography
Leave a comment